Mitsubishi Heavy Industries air conditioning
Heat and cool your property with innovative Mitsubishi Heavy Industries air conditioning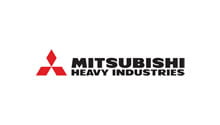 Mitsubishi Heavy Industries is a well-known brand that is committed to producing innovative products that have long-term benefit to their customers.
The manufacturer offers air conditioning solutions for domestic and commercial environments, with a range of wall, floor and ceiling mounted products. Mitsubishi Heavy Industry air conditioning sits at the mid-range of the market.
Popular Mitsubishi Heavy Industries air conditioning products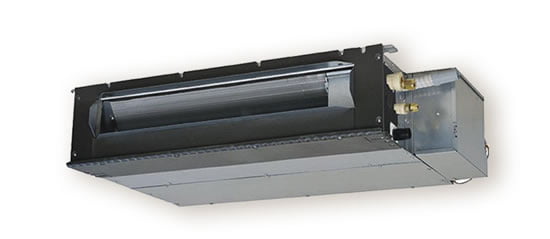 Mitsubishi Heavy Industries SRR-ZM
The SRR-ZM is a ducted air conditioning unit manufactured by Mitsubishi Heavy Industries. Designed to be inset into walls, its sleek, compact design makes it ideal for small and medium-sized rooms. Its Hi Power operation feature means that it can get a room to the desired temperature quickly, and you can program it to come and off whenever you need it to.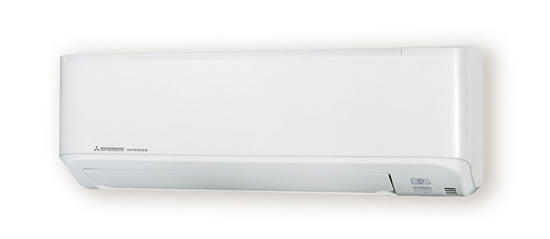 Mitsubishi Heavy Industries SRK-ZMP
The SRK-ZMP is a wall mounted air conditioning unit created by Mitsubishi Heavy Industries. A compact unit, it's ideal for heating and cooling small domestic spaces like bedrooms and home offices. It has MHI's Hi Power feature for heating and cooling rooms quickly, and an eco mode to reduce energy consumption while still heating or cooling a space to the desired temperature.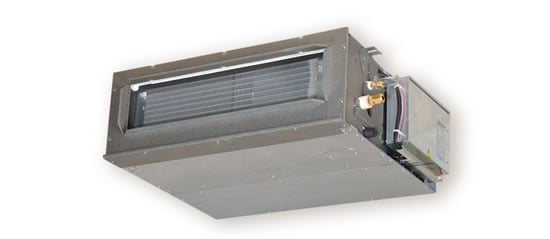 Mitsubishi Heavy Industries FDUM
Mitsubishi Heavy Industries' FDUM model is an air conditioning unit designed to be used as part of a ducted air conditioning system. It can be programmed to operate silently for certain periods, making it ideal for bedrooms and offices. It can also remember a set temperature and automatically select a function, meaning that you don't have to adjust it every time you turn it on.
Get your free air conditioning quotes now