Keep systems safe and efficient
Ensure reliability and consistent high performance

Increase unit lifetime
Maximise your system's value and avoid early replacement

Avoid faults and expensive repairs
Protect yourself against preventable errors and surprise costs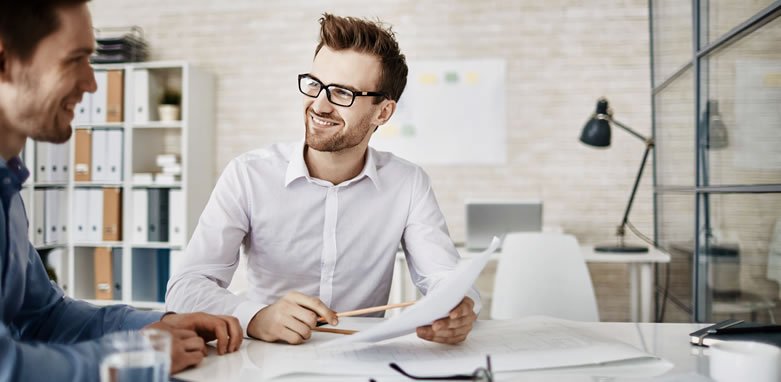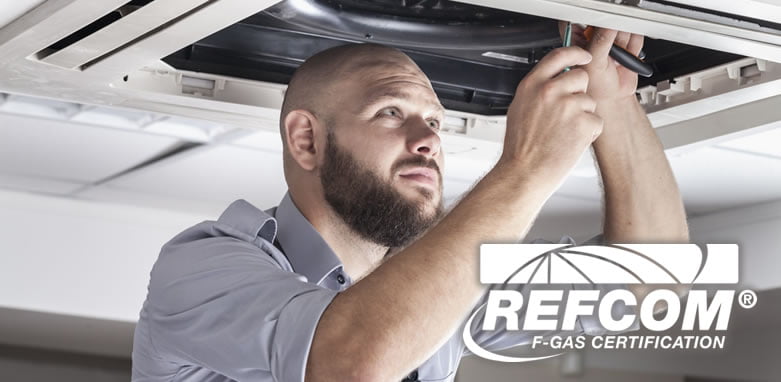 Complete expert service
We do more than just basic air conditioning servicing and repair. Our expert service starts with a consultation and diagnostic, where we find out your requirements and give quotes for any further work you need doing. If you choose to use D-Air, our REFCOM-accredited engineers will carry out any repairs you need to the highest level, and can offer an extensive service as standard. Take advantage of our convenient regular maintenance plan, or simply get in touch whenever you need us.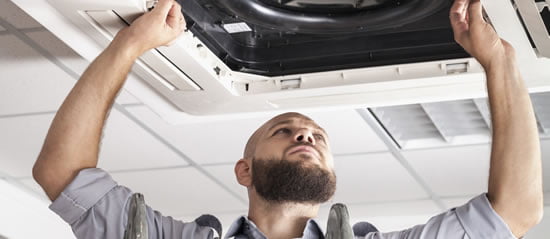 TM44 assessments
We offer TM44 energy assessments to help you comply with government requirements and avoid hefty fines. These have to be conducted every 5 years on all systems that have a collective cooling capacity of 12kW+.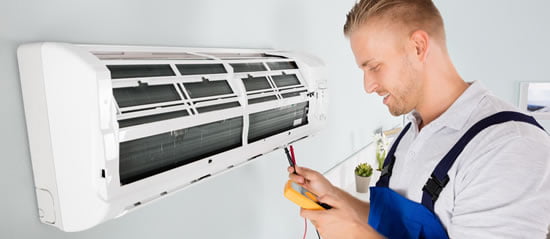 F-gas leak detection
Ensure your air conditioning is safe and legal with our F-gas leak detection checks. We'll tell you how regular your tests need to be according to the type and quantity of your refrigerant and get them done on time.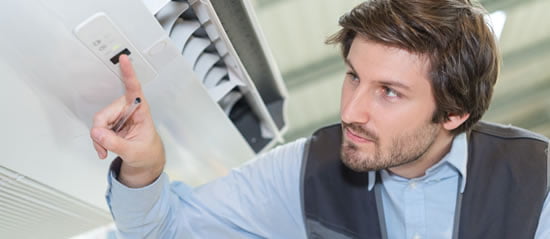 Quality servicing
Get an extensive 39-point service to help you keep your warranty valid and system running smoothly. Choose between a standard package for regular servicing, or a full deep clean for dirty or unserviced systems.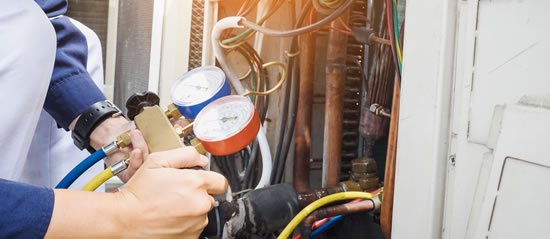 Diagnostics & breakdown
Air conditioning not working properly? Use our diagnostics service to find out why your system's malfunctioning and get expert advice on how to fix it. We can also come out to look at your air conditioning if you have a surprise breakdown.
We're certified to work on products from a wide range of leading air conditioning manufacturers, whose innovative designs can help you heat and cool your home or business efficiently. With over 25 years of experience, our team of engineers have the qualifications and knowledge to repair and service hundreds of products.
Get free quotes for your air conditioning servicing and repair now