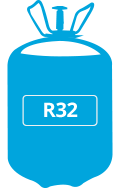 R32
Newest F-gas available

Ideal for smaller systems

Low GWP: 675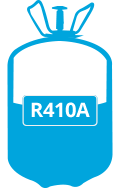 R410A
R22 replacement option

Good for large & VRF systems

Medium GWP: 2088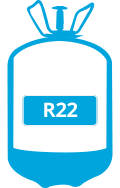 R22
Still used in some old systems

Illegal to use in new installations

Ozone Depletion Potential: 0.055
Air conditioner refrigerant gas legislation
If you need a new air conditioning installation, it will either contain R32 or R410A. R22 is illegal to use in new systems in the UK – this is because it contributes to ozone depletion. However, there are still lots of older air conditioning systems that still use it, as the ban didn't come into place until 2010.
R32 is the newest and most popular air conditioner refrigerant gas. This is because of its relatively high efficiency and low GWP (Global Warming Potential). R410A is also popular, but its higher GWP means that its more harmful to the environment. Different gases suit different system types, so when we design your air conditioning installation, we'll make sure you get the best one for you.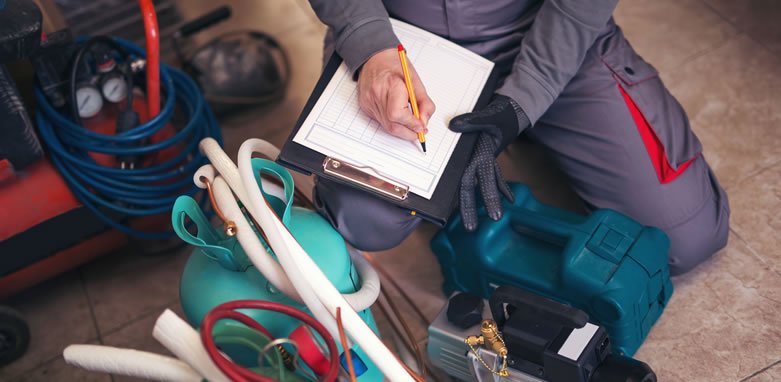 R22 system servicing
Do you have an R22 air conditioning system that needs servicing? We can help. It's not possible to replace parts in or refill R22 installations, but we can make sure your system's running safely and efficiently. We'll only recommend replacement if we think it's the best option for you.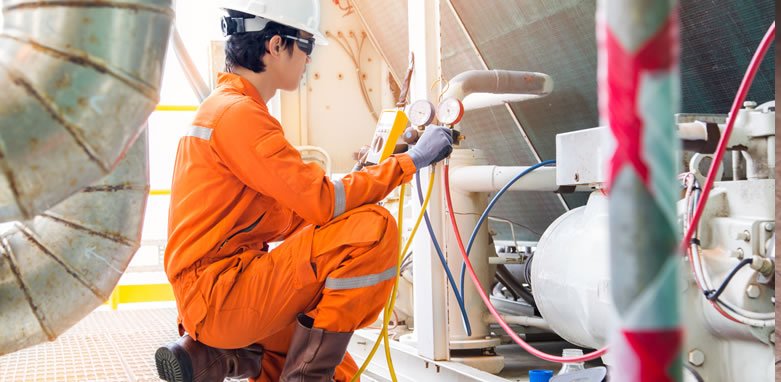 R22 system replacement
If your R22 air conditioning system needs replacing, we can help you find the most cost-effective solution. Depending on your installation, it might be possible to reuse parts of your existing system. Or it could be best to install a brand new system – we'll make sure you know your options.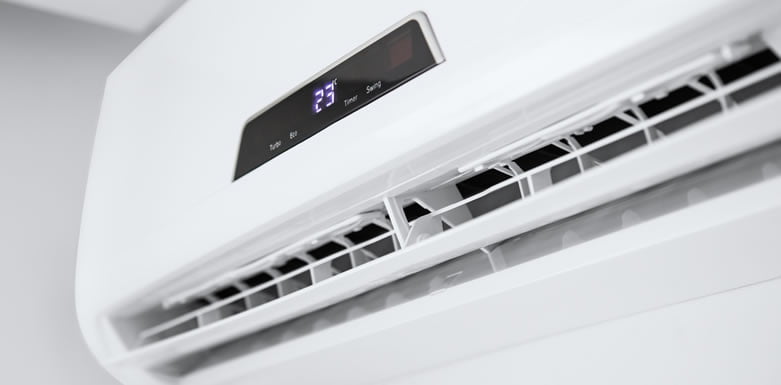 Learn about the various conditioner units you could fit in your building.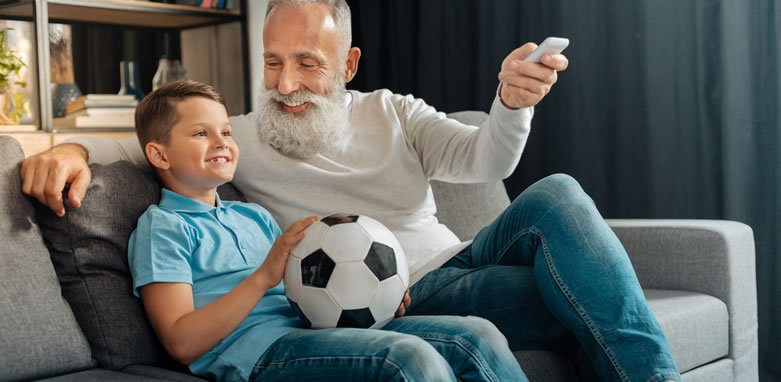 Get advice on how air conditioning can enhance your home or business.
Get free air conditioning quotes for your home or business