Immediate heating and cooling
Responsive climate control to keep your business the right temperature all year round.

FREE 3 year warranty
Get a 3 year parts warranty and 1 year labour warranty with all installations

Claim capital allowances for all systems
Reduce your tax bill by claiming capital allowances on your air conditioning installation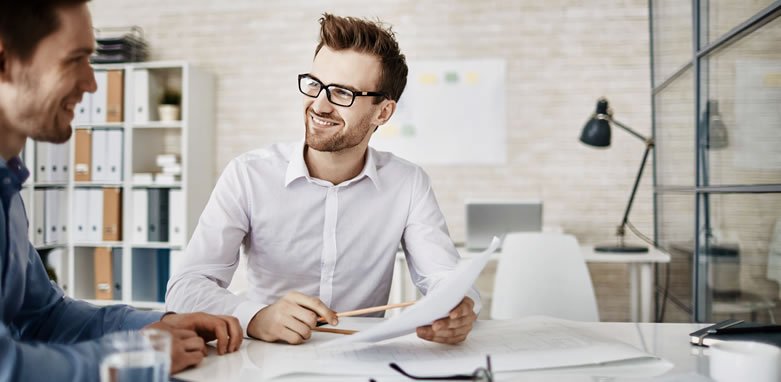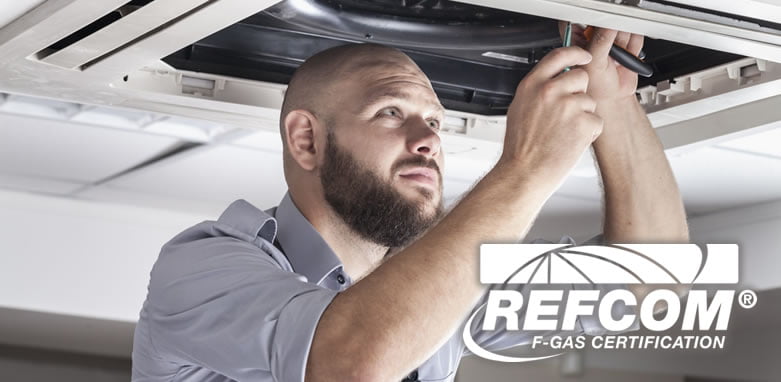 Complete expert service
We do more than just supply and fit your air conditioning. Our expert commercial installation service starts with a survey and consultation where we find out what you need from your climate control solution. Then we'll recommend you products and produce a bespoke system design for your business. We have a wide range of installations we can supply and fit, including VRF and HVRF systems.
Our REFCOM-accredited engineers will fit your preferred F gas-certified air conditioning installation, taking care of any building or planning permission applications along the way. We don't provide portable units and only install systems that we supply and recommend to make sure you end up with the best possible climate control system.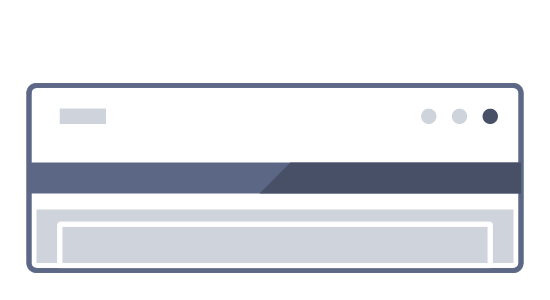 Indoor unit
Either on the wall or in the ceiling to give the perfect cool airflow. They are super quiet so won't distract your staff or customers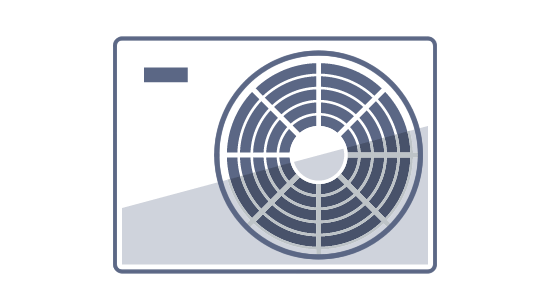 Outdoor unit
These units remove the heat from your home and release it outside. It can be fitted on the floor, wall, roof or even balcony.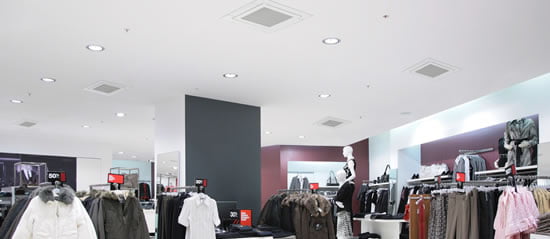 Heat and cool large spaces, multiple rooms or whole buildings with VRF air conditioning. With highly responsive zonal control, VRF systems allow you to keep multiple spaces at different temperatures using a range of practical, stylish units. Its refrigerant piping replaces traditional ducting to reduce heat loss and maximise efficiency and space.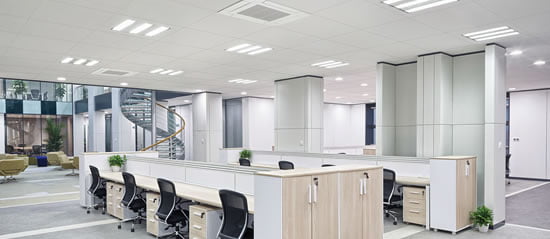 HVRF air conditioning
HVRF air conditioning is an ideal option for businesses looking for a greener solution. With all the benefits of VRF, HVRF systems typically use 75% less refrigerant, reducing environmental risk and maintenance costs. Its simultaneous heating and cooling, and heat recovery features make it one of the most efficient systems around.
We're certified suppliers and installers for a wide range of leading air conditioning manufacturers, whose innovative designs can help you meet energy and building regulations. When we quote, we'll give you prices for mid-range and high-end products, so you can get a quality installation that suits your budget.
Our process makes it easy to get a price online, just a few questions and we will suggest the right air conditioning unit for your home or work

Simple questions
A few quick and easy questions about your home

See the options
Based on your answers we can tell you the best prices and unit options

Get it installed
Our professional engineers will complete the installation hassle free
Get free quotes for your new commercial air conditioning installation now