As our lives continue to change due to the Covid-19 pandemic, at D-Air we are still working to help both homeowners and businesses with their air conditioning. We've adopted safe practices to ensure that the health of our customers is our top priority.
Now we have entered another national lockdown, the Government has made it clear that people who work in other people's homes may continue to do so. We fall under the 'construction' banner so we're encouraged to continue working as normal, with all the Covid-safe measures in place. We're taking all the precautions we can to work safely while keeping your air conditioning systems running.
If you have any concerns about our working practices during the Covid-19 pandemic, please don't hesitate to get in touch. But here are a few things we're doing to keep you and our staff safe:
Social distancing
We will always ensure that we stay 2 metres away from you in your home or business. If we're working with a colleague, we may work at 1 metre apart where 2 metres isn't viable and we'll be wearing PPE, including face coverings.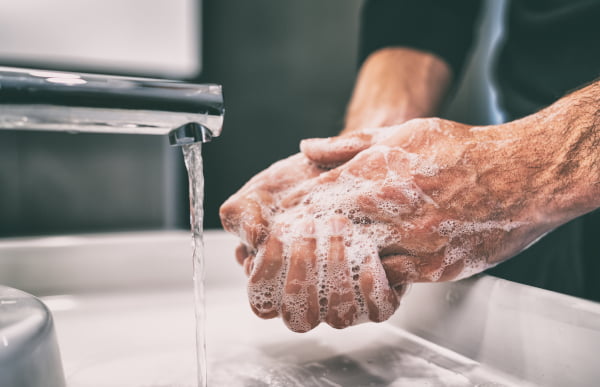 Hand washing
We will ensure that we wash our hands before entering your property and at regular intervals when we are working. If no hot water is available, we will use hand sanitiser.
Cleaning
Where necessary, we will frequently clean any objects and surfaces that are touched inside your property. We'll also remove all waste and belongings from the work area at the end of each day.
Teams
Lots of jobs only take one day, but where tasks take place over multiple days we will try to ensure that the same people attend throughout your project to avoid exposure to more people than necessary.
Ventilation
If possible, we will ask that windows or doors are left open to increase air circulation and reduce the likelihood of exposure during our visit.
We will continue to review our Covid-safe practices in line with Government advice. If there's anything we can do to make you feel more comfortable during our service or installation visit, please let us know before your appointment.