Thinking about fitting new climate control in your property? Then you need to know about air conditioning planning permission. Equip yourself with the facts to avoid project hiccups and end up with an installation that works well and meets all relevant air conditioning regulations.
Find out how getting planning permission for air conditioning works, how to make sure your system is compliant and about other air conditioning regulations here.
How planning permission works
Planning permission is a UK system that controls what type of building work people do. This is to make sure that new or altered buildings compliment their surroundings and don't have a negative effect on the people in and around them.
There are two types of project: permitted developments and those that need planning permission. Permitted developments are projects that you can go ahead and do without asking permission first. These include things like:
Installing a small air conditioning system
Building a conservatory
Fitting solar panels
Making changes to the inside of your property
Projects that need planning permission tend to be bigger scale and more noticeable from outside your property. These include work like:
Building a larger single or two-story extension
Dividing a single dwelling into two homes
Installing a larger air conditioning system
UK parliament decides on permitted development rules, but your local authority is the organisation that provides or denies planning permission. This means that if you have any questions about planning permission, you should contact your local authority. This is usually the planning department of your local council – find out how to get in touch with them here.
Planning permission for air conditioning installations in homes
Generally, most small air conditioning installations don't need planning permission. This means that you don't need to submit a planning permission application before installing your air conditioning – you can just go ahead and do it.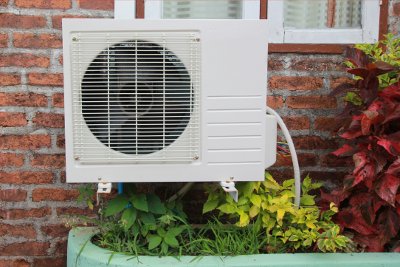 However, you need to make sure that your external air conditioning unit follows these regulations:
It isn't bigger than 0.6m³
It's over a metre away from any property boundaries
It is more than a metre away from the edge of a flat roof
It isn't fitted on a pitched roof
You also need to ensure that there isn't a wind turbine on the property.
Generally, it's a good idea to contact your local authority for air conditioning planning permission advice before going ahead with an installation. They'll be able to give you advice on how to make sure that your air conditioning complies with regulations and whether or not you need to apply for planning permission.
Air conditioning planning permission exceptions
There are some situations where your air conditioning might have to follow extra planning permission rules. These are when your property is on a type of designated land, like:
A Conservation Area
An Area of Outstanding Natural Beauty
A National Park
A World Heritage Site
You might also have to follow additional rules if you're planning a larger commercial air conditioning installation.
If one or more of these situations apply to you, make sure you contact your local authority to find out more.
Other air conditioning regulations you might need to follow
It's important to get to grips with air conditioning planning permission rules before going ahead with your installation. But there are other air conditioning regulations that you need to bear in mind too.
Noise pollution
There aren't any particular air conditioning regulations relating to noise, but if you install an external unit that causes your neighbours to complain about noise pollution, you could have to move or remove it. Get around this issue by fitting your external unit as far away from neighbouring properties as possible. You could also consider using fencing or bushes as sound proofing.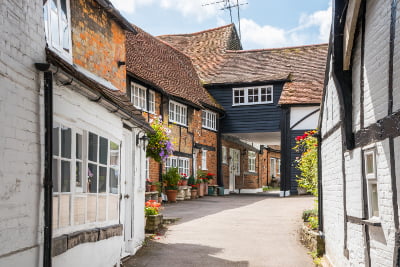 Listed building consent
Another set of rules you need to be aware of is listed building consent. If your property is listed, you might need to get consent before you can install your air conditioning.
Make sure you get in touch with your local authority to find out if you need to apply for listed building consent or not, as regulations can vary depending on area and building.
F-gas regulations
Air conditioning systems contain refrigerants known as 'F gases'. Air conditioning regulations say that anyone who installs or does work on a system needs to have the correct qualifications. The engineer needs to have a certificate in working on equipment containing F gas, and their company should have a certification too.
If you're looking for an F gas qualified installer, we can help. We've got the skills and qualifications to set you up with a system that meets all air conditioning regulations – get in touch for your free quote today.
How to make sure you get the right air conditioning planning permission
If you're considering installing air conditioning but are concerned about planning permission – don't worry.
If you have any concerns, simply contact your local authority. They'll be able to give you more information and help you ensure your project is a success.
It's also a good idea to find a skilled, reliable air conditioning installer for your project. With over 25 years of experience in the air conditioning industry, we set our customers up with bespoke systems that comply with all relevant air conditioning planning permission rules.
Just fill in our quick online form to find out more about our air conditioning installation service and receive your free, no-obligation quotes.