Struggling to keep your flat a comfortable temperature? You're not alone. Often high in the sky, apartment windows typically let in a lot of light. But traffic noise and pollution, particularly in city centres, can rule out opening windows. The result: a hot, stuffy, uncomfortable home.
Luckily, there's a solution. Installing air conditioning in your flat can provide comfortable temperatures, clean air, reduced humidity and more. With heating and cooling functions, it can be the only efficient climate control solution your property needs.
However, a typical split air conditioning system doesn't suit every property. Here are 5 things to consider before you install air conditioning in your flat.
1. Do you own your flat?
Installing air conditioning in a flat can bring multiple benefits – from improving comfort to boosting property value. But it does need a certain amount of commitment. It includes fitting new electrics, piping and multiple units, and is tricky to remove.
If you own your property, you can decide for yourself whether to install air conditioning in your flat. But, if you rent, it's vital to get your landlord's permission before going ahead. If you don't, they may force you to remove it, wasting your time and money.
Speak to your landlord about the benefits of installing air conditioning – you might convince them to pay for it. If they're happy for air conditioning to be fitted but want you to pay for it, make sure you think carefully about whether you're going to live there long enough to benefit from your investment.
2. Do you have permission from the freeholder to install air conditioning in your flat?
Even if you own your flat, you might still need to get permission to install air conditioning.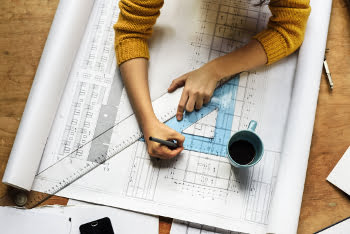 Different apartment building owners have different rules about the alterations you can make to your flat, even though it belongs to you. Check your lease agreement to find out what rules apply to you. Fitting a split air conditioning system involves fitting a unit to an outside wall of your property – there could be certain restrictions on this.
If your flat isn't leasehold, then it might be part of a commonhold. This is when you own your apartment freehold, and share the responsibility of looking after the building with the other flat owners. Look at any written agreements you have to work out if you need to get the agreement of other residents before installing your air conditioning.
You can find out more about how leaseholds and commonholds work here.
3. Do you need air conditioning planning permission?
Another thing it's important to consider is planning permission. You may need to apply for planning permission before you can install air conditioning in your flat, as it can affect how it looks from the outside.
Talk to your local authority to find out about the planning rules in your area – find out how to contact them here. Or get in touch with our friendly team – we ensure that all our installations comply with planning permission and all other air conditioning regulations.
4. Is it easy to access the outside of your flat?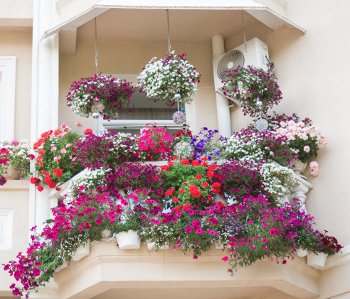 The easier it is to get to the outside of your flat, the easier it is to install your air conditioning. This is because your air conditioning engineer will need to be able to install and service the external unit on the outside of your property.
This means that air conditioning is best installed in flats that either have a balcony or are on the ground floor. Although it's possible to put up scaffolding to install a unit, it's important to have a system that's easy and affordable to service too.
If your flat isn't on the ground floor and doesn't have a balcony, or you're unsure if your balcony is suitable, just get in touch. We'll do our best to find an air conditioning solution that works for your property.
5. Where do you have the most space for air conditioning units in your flat?
If you have plenty of room in your flat, this might not be one of your top concerns. But if space is at a premium, you'll want to choose the most space-efficient internal air conditioning units.
There are several different types of air conditioning unit available. If you have space above your ceilings or behind your walls, you might want to consider ceiling cassette or ducted split system units. These recess into your walls or ceiling, and take up hardly any of your living space.
If you don't have this additional space, your main choice will probably be between wall mounted and floor mounted units. Wall mounted units fit in out of the way at the top of your walls, and are great at making the most of unused space. Alternatively, floor mounted units tuck down at the bottoms of your walls, and look similar to radiators.
Don't miss out on an efficient climate control solution that can make your apartment more comfortable. To find out more about installing air conditioning in your flat and to get free quotes, give us a call on 0800 756 9601 on fill in our quick online form.